Simply an enjoyable post activity now a commission of the Department of California for Legionnaires, Auxiliary members, and SAL members thru out the state who enjoy motorcycle riding–and an ideal way to support The American Legion's programs. 

Since motorcycle riding is becoming a popular free time and social activity, Posts and Departments can benefit from the growing popularity of The American Legion Riders (ALR) as a way to connect and communicate across the Nation. 

As the membership of the ALR is a very diverse group, so are the programs that they are involved in. By allowing each American Legion Rider Chapter to give their members the ability to manage their programs at the Post level, the program has been allowed to grow. Today there exist nearly 100 Legion Rider programs in more than 32 states, and more are organizing each year. The types of things that these groups are doing are far too many to mention in this space, but here are a few examples:
Participation in the annual POW/MIA Rally held each Memorial weekend in Washington D.C. known as "Rolling Thunder"
Sponsoring or participating in local charity events in support of the sponsoring American Legion Post
Raising money for such organizations as local VA Hospitals, Battered Women and Children's Center, Varied Children and Youth programs, a School for Blind Children, Veterans Relief, Needy families and many, many others
Sponsoring or participating in motorcycle "Runs" to benefit numerous charities, including charities for underprivileged children and medical research, or the September 11 Legacy Scholarship Fund, just to name a few
Participation in countless memorial ceremonies and community parades
One group is even spearheading an effort to erect a "Veterans Memorial Park" in the center of their Downtown area
Legion Riders are also an excellent tool to teach motorcycle and driver safety in the community and in schools.
The recognition and acceptance of ALR groups by local communities has been remarkable. The American Legion Riders in Garden City, Michigan was even honored by the local city council, when they drafted a resolution declaring the American Legion Riders post as a valuable asset to the community. Remember: Motorcyclists can be a very dedicated group of people. When they are also American Legion Family members, you create a win/win situation for your post and community!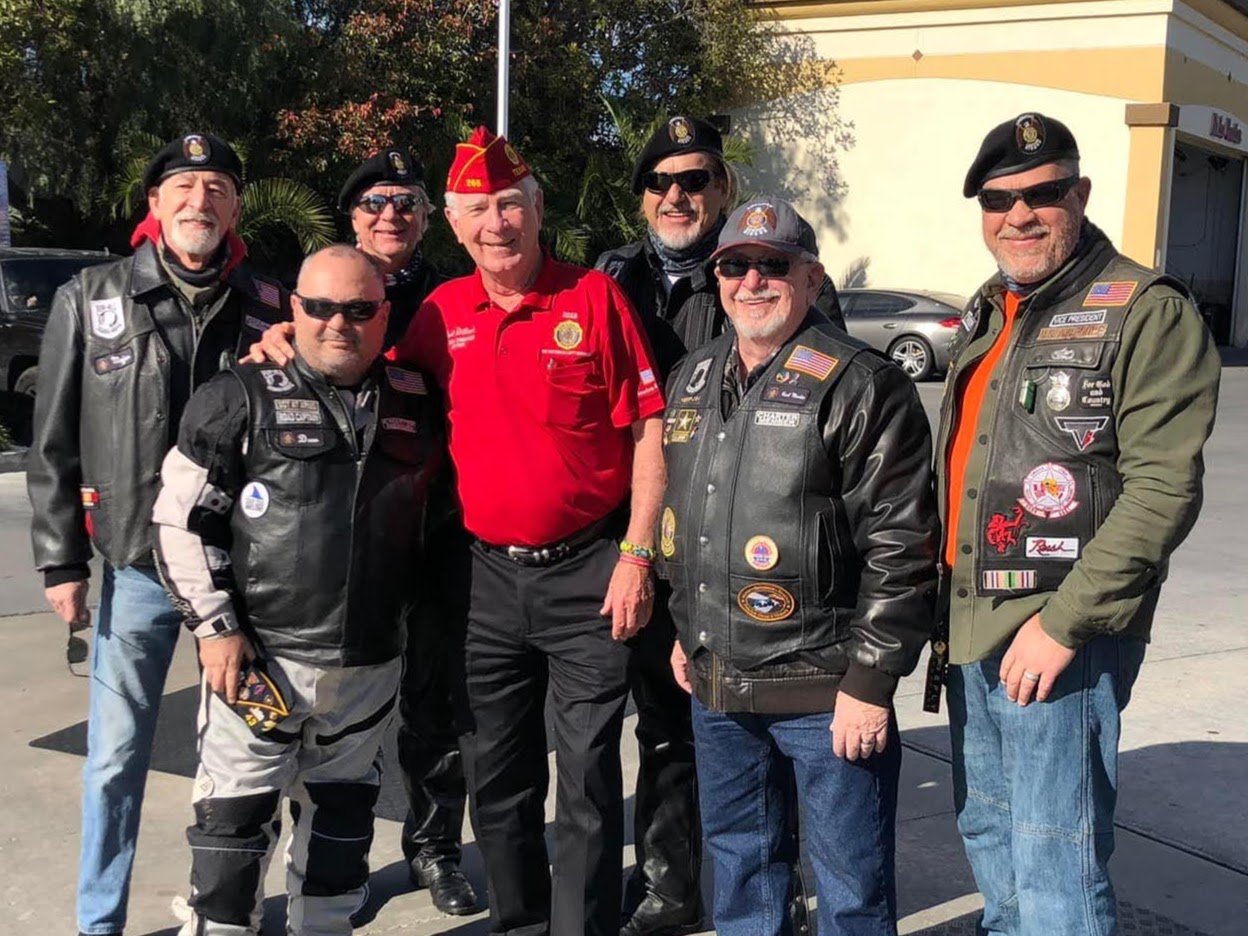 American Legion Riders chapters are well known for their charitable work, which has raised hundreds of thousands of dollars for local children's hospitals, schools, veterans homes, severely wounded servicemembers and scholarships. Since 2006, Riders nationwide have participated in the Legion Legacy Run, to annually raise money for the Legacy Scholarship Fund, established to provide scholarships to children of U.S. military personnel killed since Sept. 11, 2001.
For the latest in Riders apparel and gear, including patches, go to Legion Rider Merchandise – Emblem Sales.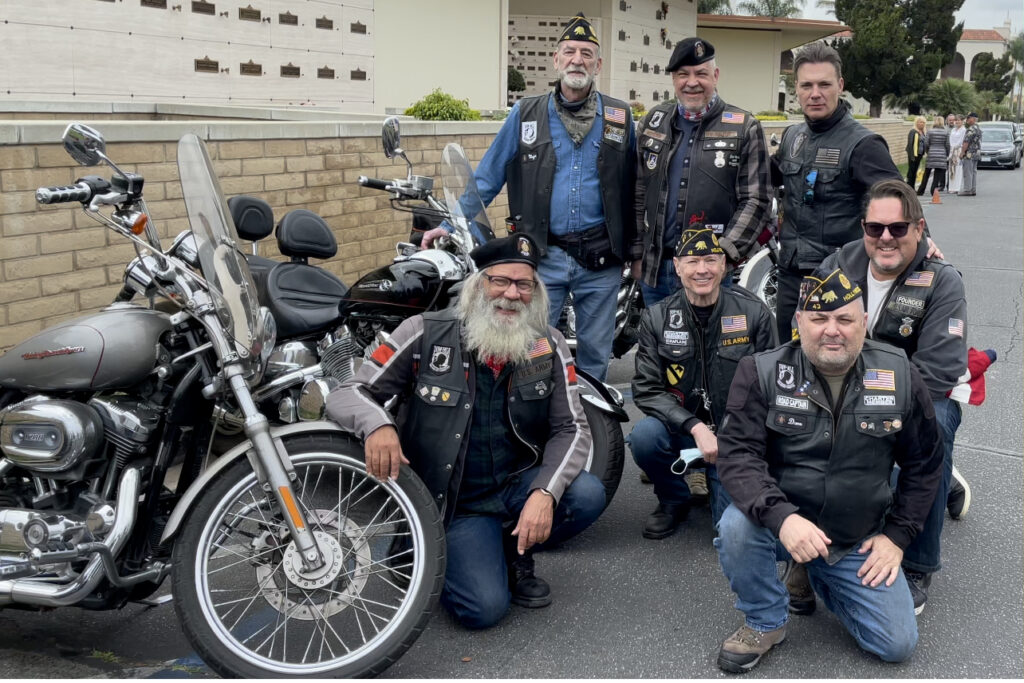 History
In Garden City, Mich., in 1993, Chuck "Tramp" Dare and Bill "Polka" Kaledas, commander of American Legion Post 396, shared an idea to start a motorcycle enthusiasts association within the organization. The two longtime riders wanted an environment where Legion family members could come together to share a common love for motorcycles.
Dare and Kaledas wrote a letter to Michigan Department Adjutant Hubert Hess, sharing their idea. Hess replied that he liked the concept and wanted to pursue it. Later, he gave Kaledas and Dare instructions for managing the program at the post level. He also explained how they could be approved to use the American Legion emblem, and how to gain Membership's support and recognition. At a regular meeting, Post 396 members passed a resolution for a new program to be known as the "American Legion Riders."
Joined by 19 other founding members from their post, Dare and Kaledas were flooded with requests for information about their organization. They agreed to establish a central source for the Riders to ensure that chapters formed not as motorcycle clubs or gangs, but as Legionnaires and Auxiliary and SAL members joining to ride as Legion family.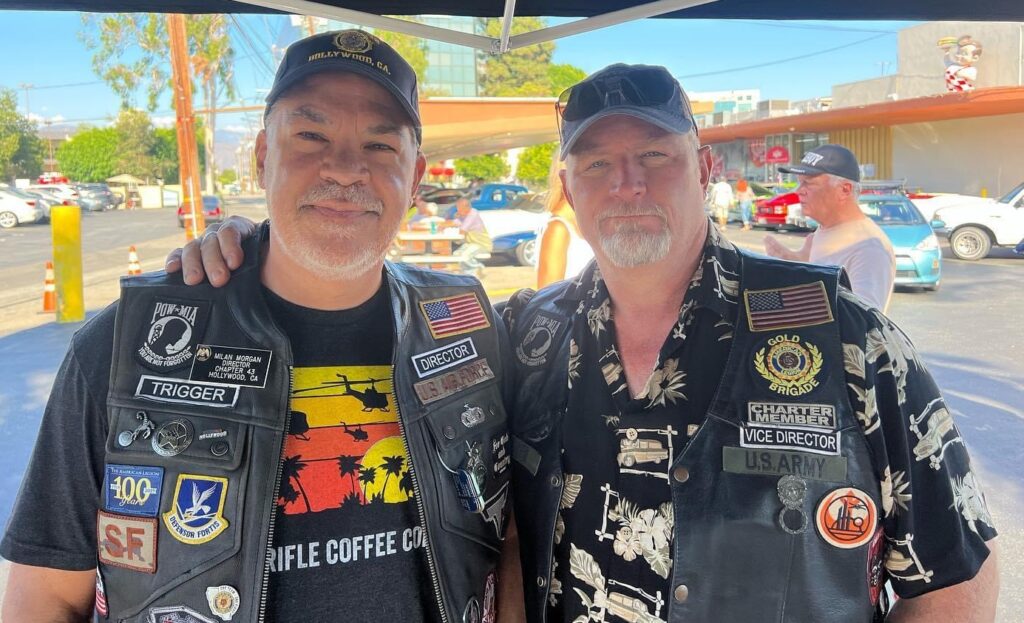 Legion Riders today
Currently, 110,000 American Legion Riders meet in over 2,000 chapters in every domestic department and in at least three foreign countries. Riders in Iowa have formed an honor guard called The Five Star Freedom Riders, and Riders in Mulvane, Kan., founded the Patriot Guard to protect the sanctity of military funerals from protesters. Riders in all states have escorted military units returning home from combat tours overseas, conducted massive cross-country fundraising events for wounded warriors from all services, and have raised millions of dollars for countless local, state and national charities.
True to the Legion's grassroots tradition, each chapter manages its programs at the post level, where the best ideas are born. The Riders are part of many projects and events, including:
Rolling Thunder, the annual POW/MIA rally in Washington on Memorial Day weekend.
Annual regional rides such as Operation Wounded Warrior, sponsored by Riders in Nevada, Texas, New Mexico, Utah, Arizona, California and other Western states.
Local charity events in support of The American Legion and local communities.
Raising money for VA hospitals, women and children centers, children and youth centers, schools and other facilities.
Sponsoring or participating in motorcycle runs to benefit numerous charities.
Local memorial ceremonies and community parades.
The American Legion Legacy Run, an annual cross-country fundraising ride from National Headquarters in Indianapolis to the national convention city.
Riding to honor fallen military men and women, and to protect the sanctity of their funerals from those who would dishonor their memory.
Escorting military units to departure airfields and airports for combat tours overseas, and welcoming them home upon their return.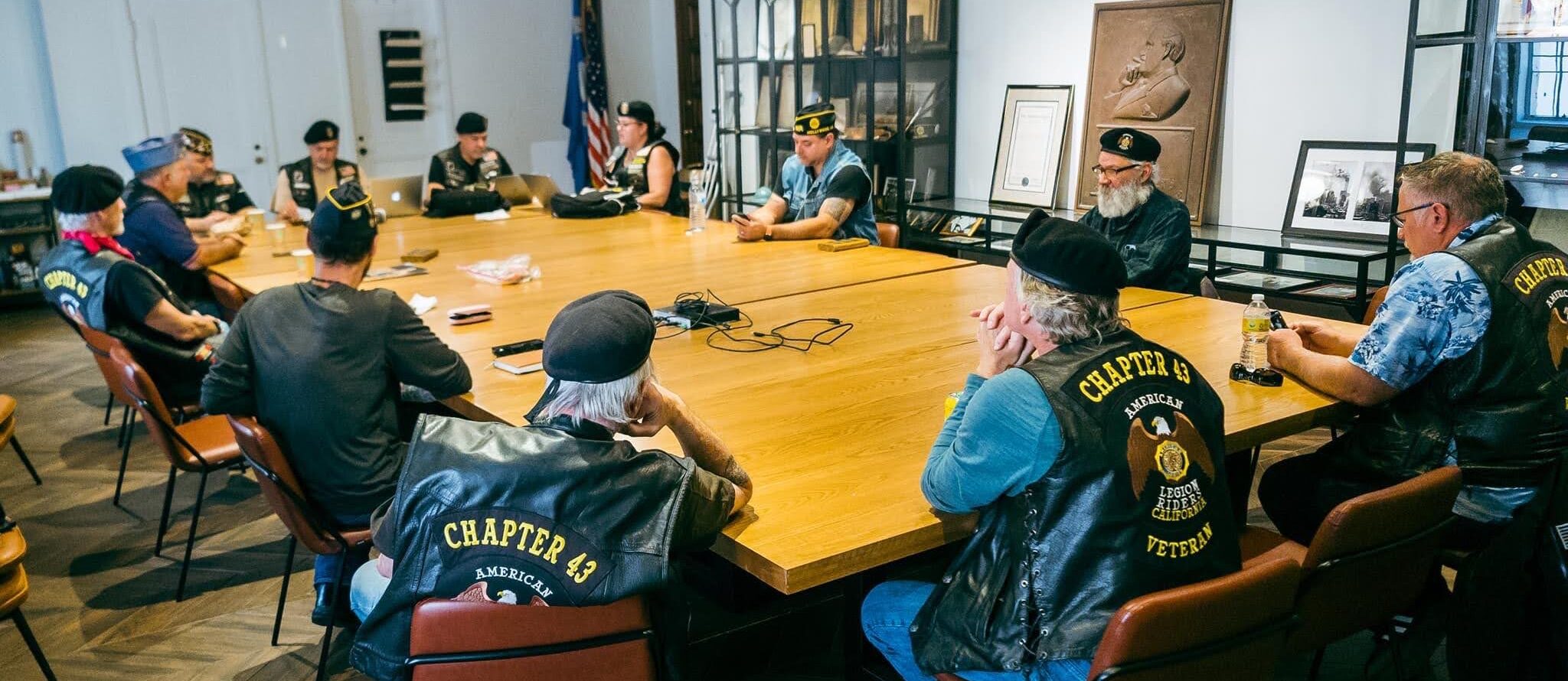 "American Legion Riders as a National Program"
FROM RESOLUTION 35 AS VOTED ON BY THE NATIONAL EXECUTIVE COMMITTEE OF THE AMERICAN LEGION ON OCTOBER 17-18, 2007 AND AMENDED BY RESOLUTION 32 BY THE NATIONAL EXECUTIVE COMMITTEE OF THE AMERICAN LEGION ON MAY 4-5, 2011
All American Legion Rider groups must be a program supported by a Post or Department of The American Legion and shall uphold the declared principles of The American Legion as well as conform to and abide by the regulations and decisions of the Department, Post or other duly constituted Department governing body.
The following guidelines are recommended for The ALR program of The American Legion:
All members of The American Legion Riders shall be current members of The American Legion, American Legion Auxiliary or Sons of The American Legion
Each ALR member shall establish and maintain membership by owning, individually or through marriage, a motorcycle licensed and insured as required by state law
ALR programs may allow for continued membership for those members who have given up motorcycle ownership because of age, illness, injury, or other reasons outside the member's control
All ALR members shall strive to maintain the image of The American Legion, at all times upholding The American Legion name and emblem, which symbolizes the integrity and principles of this great organization
All The ALR groups shall avoid the perception of being a "motorcycle club" or biker club"
The only recognized The American Legion Rider logo is that which is copyrighted and sold through The American Legion National Emblem sales
All Members will obey the motorcycle laws of their state
No use of rockers with the ALR patch because touching the patch violates trademark laws of the ALR patch
Sponsoring organization (Post and Department) will review liability insurance coverage to ensure that adequate coverage is available to cover the organization to include coverage for any specific special riding events.
American Legion Rider groups shall abide by The American Legion Constitution and By-laws as well as the established Post and Department directives.
The American Legion National Headquarters and the respective Departments shall maintain general oversight of ALR Program as regards to proper use of the name and emblem of The American Legion, ALR and The American Legion Legacy Run, and compliance with the National Constitution and By-Laws of The American Legion.
Bold fields indicate what was amended by Resolution 32, May 4-5, 2011